Steps and Requirements for Getting a Personal Loan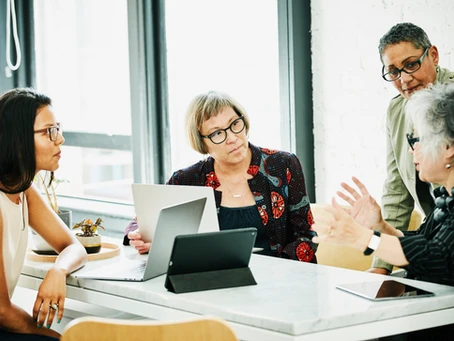 When you're in a tight spot or you need extra financial resources for a big undertaking, personal loans can be extremely helpful. They can provide the necessary funds and are usually offered in installment plans, so they are easier to pay off.
Lenders will want to know what the loan is for, so make sure you have a specific purpose for applying. If you are planning to get a personal loan, you'll need to meet some criteria to get approved. Let's discuss all there is to know about these loans and what you should do if you're planning to get one.
Check for Different Loan Options
As tempting as it may be to bite the first offer you see, do your research first. You should try to find the right loan that fits your needs best before you start applying. Sending out too many applications can put a dink in your credit score, whether you are approved for the loan or not. 
Get a Copy of Your Credit Report
Lenders will have to look through your credit history and assess your credit score as part of the vetting process. Request a copy of your credit report before taking out a personal loan.
It's also good to read through your credit report yourself to get a grasp of your overall standing. This way, you can make any necessary adjustments beforehand.
Consider the Impact of the Loan on Your Score and Resources
When you get a loan, be aware that this will affect your credit score. Eventually, you can build this up by making sure you pay on time. This is an important aspect to consider when applying for any loan.
You need to keep your future budget in mind to see if you can sustainably pay your debts. Otherwise, it will only hurt your score and make it more challenging to deal with future bills and loans.
Prepare Your Identification and Proof of Income
Lenders will usually need proof that you are the identity you claim to be and that you have the means to pay back the loan. For this reason, you will need to have a legitimate identification card or document that has a picture of you. You should also have proof of income using employment documents, payroll slips, and paycheck stubs.
Fill In the Right Forms with Accurate Details
If you put in any false or incorrect information, you will only harm your chances of getting a loan approved. Make sure you get all the necessary application forms and put your complete information. This includes your name, address, contact information, and social security number.
Provide a Reliable Bank Account
Lenders will ask you for an account where they can transfer the funds. This can be a checking or savings account, but it needs to be in good standing to be eligible. Just make sure you give a bank account that you actually have access to and preferably has a positive balance.
Get References
Lenders can also ask you to provide personal references that can attest to your standing and ability to pay back the loan in good faith.
Conclusion
Personal loans aren't particularly difficult to acquire if you follow the right steps. If you have no credit history or your score is low, there are still options that will allow you to successfully get a loan. Just make sure you have a plan and that you reach out to legitimate lenders.
Reach out to Central Loan and Finance Memphis if you're looking for fair and straightforward personal loans in Memphis, TN. We accept inquiries via call and online.