All About Personal Loans: What's the Lowest Loan Can You Get?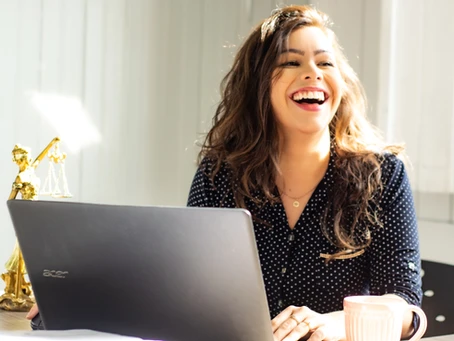 Unlike other types of loans, personal loans offer the most flexibility. Its best advantage is giving people the opportunity to take out a loan at a low interest rate. Moreover, they can use the loan for any purpose they need.
Many kinds of personal loans exist today. The amount one can borrow is determined by many factors, depending on what the lender would specify. If you plan on applying for one soon and you wonder what the lowest possible loan you can get, here is what you need to know.
What Is the Lowest Loan Amount You Can Borrow for a Personal Loan in the US?
The lowest loan amount is usually around $1,000 to $10,000. However, the loan amount will depend on what you're using the loan for. If you can show a solid reason for needing the loan, the lender might lower the bar for what you can borrow.
For example, if you want to consolidate personal debts or buy a car, a loan amount of $5,000 to $10,000 might be a good idea. If you need cash to renovate your home, you can consider getting a personal loan amount of $20,000 to $25,000.
Why Consider Getting a Low Personal Loan?
Some people might find payday loans to be expensive. You don't have to worry about having enough cash to pay off your bills every month with low personal loans. In fact, taking out one at a lower interest rate might apply a perfect remedy to that problem. If you plan on borrowing some money through this loan type, you can be confident that you can make timely repayments.
What Is the Process Like to Get a Low Personal Loan?
Getting approved for a low personal loan isn't difficult. You just have to fill out an application and submit it. One thing that you should remember is that the lender will look into your credit history and income.
If your credit rating is excellent or it's good enough, the lender will approve your application. With your credit history, they will have the information to determine the low-interest rate for your loan. Additionally, having a good credit score also helps you qualify for cheaper rates.
In some cases, you might get a pre-approval from the lender. That is where the lender can give you an idea of what amount and rate they will provide you with.
What If Your Lender Does Not Offer the Low Personal Loan You Needed?
There is no need to worry if your lender does not offer the best low personal loan you need. The good news is that many lenders today are willing to give out low personal loans.
The first step is to find out which loan companies offer lower rates in the market. Keep in mind that the lower the interest rate is, the higher your chances of getting a loan approved.
The next step is to compare the different lenders in the market. This method can determine which ones offer the best terms and conditions. When you have this information, you can easily apply for approval.
Conclusion
To find out the best low personal loan, you need to consider a few factors. In addition to finding out which lenders offer the lowest rates, you need to determine what amount you can borrow and what you can use it for. This way, you will be able to find one that is exactly what you need.
If you need a low personal loan in Memphis, TN, contact us at Central Loan & Finance. We strive to make same-day installment loans for our clients with clear, straightforward repayment plans. Get in touch with us today!