The Truth about Your Personal Loans and Credit Score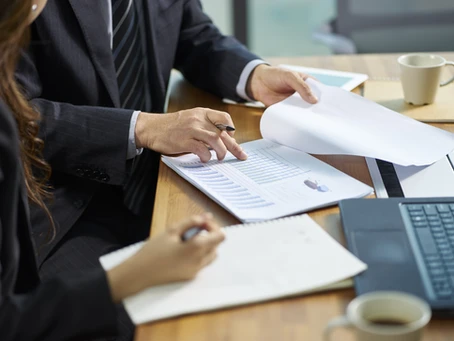 There are times when a person may feel embarrassed to apply for a personal loan. Besides the payments they would have to deal with in the upcoming months after getting approved, they would also have to worry about their credit score.
The thing is, most people aren't aware of the fine print and regulations about loans; that is why they aren't sure about the correlation of it with their existing credit scores.
That being said, everyone wants to know if a personal loan can really hurt their credit score? No need to worry; we have written a couple of helpful tidbits below.
Do Personal Loans Affect Your Credit Score?
A person who has a top-notch credit score is bound to have a higher credit limit privilege than those who aren't. However, if you aren't financially stable, there is a chance that you won't be approved for a loan at all.
Credit is a measure of money or assets that you own. Based on that, the higher your credit is, the more loans, rewards, and other perks you qualify for.
On the other hand, if you fail to make all your payments on time and pay very little, you are risking the possibility of your credit score dropping.
Some creditors will consider this slip as a red flag and opt to decline your request for a personal loan.
The thing is, lenders who provide personal loans just don't take into consideration your extra payments; they will be looking into your past credit record too.
If you have a bad credit history, they are bound to find out about it, stretching their search and validation into your account for the past two or three years.
As a general rule of thumb, lenders are trying to check if you can consistently pay all your bills on time.
How Does a Personal Loan Affect Your Credit Score?
It wouldn't be wrong to say that you would be viewed as less credible to other creditors, even if you apply for a personal loan and you happen to get approved. This is because they will track your ability to handle more payment demands. That information matters most to them rather than your ability to submit all your requirements.
However, it is also not possible that a personal loan can't affect your credit score. This is because it is one of the most secure forms of loans.
When you apply for it, your information is put through an algorithm known as a credit score. This credit score is produced and given by credit bureaus.
Based on these scores, lenders will rate your creditworthiness and decide if they want to accept you or not.
So, if you tend to borrow a lot of money regularly, there is a big chance that your credit score will deteriorate. On the other hand, if you can handle all your personal loans on time and pay them in full, it will positively impact your score.
The bottom line is that your credit score can take a nosedive if you don't have any positive history with loans at all. That is why most people will have to start from the bottom, proving their capability to pay all their dues.
Conclusion
Overall, it is highly advised that you only apply for a personal loan if it is really an emergency. Only apply for it if you are really out of options, a last-ditch effort on your part. Take note of all the valuable information above and do your best to pay off everything first before jumping into another loan.
Trust us; you'll feel better knowing that you are free of debt and that your credit score is something to be proud of.
If you are looking for a lending company that offers personal loans in Memphis, TN, look no further than our services here at Central Loan & Finance Company. We make fair, honest, straightforward loans and believe in the value of relationships – especially in times of need. Call us today to inquire more about our loans.