Why Installment Loans Are a Good Approach to Poor Credit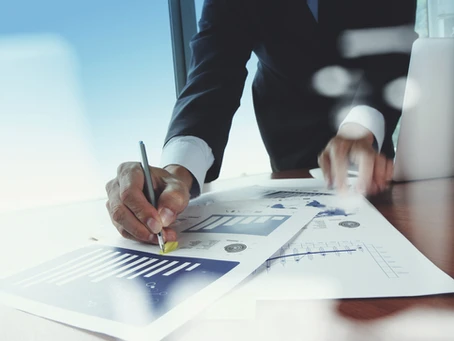 If you have bad credit, you often assume that you can't get any loans whatsoever. Or that your only options are payday loans and the like. But this isn't the case! You can get installment loans even if you have bad credit. This is true even if you've gotten payday loans or have missed payments in the past.
Installment Loans
While the term installment loans might be new to you, they are actually rather common. An auto loan, for example, is an installment loan. What you get out of an installment loan is a lump sum, which you are borrowing. In return, you have to repay them with certain terms decided by the loaner. This is clearly better than payday loans because installment loans allow you to pay over a period of time instead of just one lump sum. The amount of money you can borrow ranges from a few hundred dollars to several thousand, depending on your credit score and the lender.
Why Should I Take Out an Installment Loan?
In comparison to a lot of other options for people with low credit scores, installment loans are your best bet. Payday loans can be extremely stressful and have terrible terms for paying them back. This is much worse than installment loans, even taking into account the higher interest rate if you have low credit scores. Not to mention the payments for installment loans can be cheaper.
Plus, installment loans provide you with a longer payback period, which means you have smaller, more spread out payments. Some lenders even let you pay back a loan as quickly as you like without penalty. So, you can pay back your loan as fast as you want if you have the money.
What Do I Need to Have to Get an Installment Loan?
If you have a poor credit score and thus cannot qualify for most traditional loans, you should definitely turn to installment loans over payday lenders. The qualifications you need in order to take out an installment loan are simpler than a conventional bank loan. These requirements might include:
Must Be 18 Years Old or Above

Permanent U.S. Resident

Steady Verifiable Monthly Income

Open Bank Account

Valid Email Address and Phone Number
There isn't a lot of red tape for applicants of installment loans either. If you are able to meet the requirements, you could have your loan processed on the same day and the funds deposited within one business day. Isn't that convenient?
Conclusion
Having bad credit can really be a problem. You may be tempted to take payday loans or other less-optimal loans. Don't fret, however. As this article shows, you can quite easily apply for an installment loan which would be much better for you. Since it has a longer term payment scheme where you can pay parts of the loan over a long period of time, it is much more affordable and less stressful than a payday loan. Good luck with your application!
Need help with getting an installment loan in Memphis? Contact Central Loan & Finance today! We believe you can't always judge a book by its cover. Thus, we will never turn any applicant away.