When Should You Use a Personal Loan Instead of a Credit Card?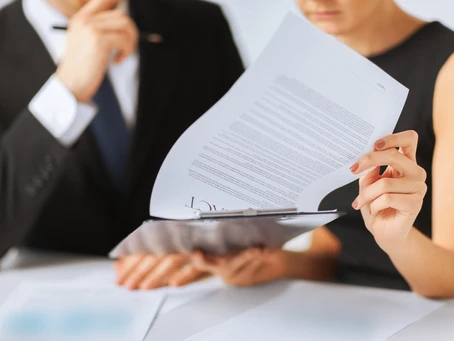 When you find yourself in need of some extra cash due to an emergency, an unexpected expense, or other reasons, one of the biggest decisions you need to make is to choose whether you are going to use your credit card or take out a personal loan.
You might be wondering how both options affect your audit score, what their interest rates are, and other pros and cons they might have.
In this post, Central Loan and Finance Memphis will share important information about the two financial solution options that you have:
Credit Cards Vs. Personal Loans – Which Is Better for You?
Credit cards are undoubtedly helpful for paying your daily expenses, including your groceries, gas, and other small purchases. It is much more convenient to use your card instead of having to cash your paycheck every single week. Here's the caveat: if you are a big spender and you have trouble managing your spending, you can find yourself in huge debt. Considering the interest rates of credit cards, you might find it hard to handle the payments.
Personal loans, on the other hand, are actually a great way to pay off your debts including your credit cards, while at the same time limiting how much total interest you have to pay.
Apart from that, you can also use personal loans to make a big purchase or to remodel your home.
Interest Rates
One of the major factors that you need to consider are the interest rates. That's where a personal loan has a huge advantage over a credit card as it has a lower interest rate.
Depending on your credit score, your credit card's interest rates could be anywhere between 15% and 20%. On the other hand, interest rates for personal loans are typically around 10%. While the 5% difference might seem paltry, that could actually be huge, depending on how much you owe.
Monthly Payments
A personal loan has an agreed-upon term, which means the set minimum monthly payments are often higher than a credit card. Don't be discouraged by that, though, because it also means you'll be able to pay your balance much faster and you'll be paying less interest, too. Additionally, when you have a set term, it means you can also budget your monthly income better knowing how much you have to allot towards the loan.
You might get tempted by the lower monthly payments for credit cards but what you might not realize is that you will actually be paying more interest in the long run. And because the balance changes every month, so do your monthly payments, making it harder to keep track of.
Ease of Use or Application
Many prefer to use their credit cards especially when it's sort of an emergency mainly because it's right there to use and there are no additional hoops to jump through. Also, many have the misconception that lenders make it so hard for borrowers to get a personal loan. But that's not true at all. Many reputable lenders like Central Loan & Finance in Memphis offers easy financial solutions, including personal loans
Conclusion
Both credit cards and personal loans come with advantages and disadvantages. If you want convenience and smaller monthly payments then using your credit card is ideal. But if you want a financial solution that's going to save you money on interest in the long run, has a set term and monthly payment amount that would get you finished with your debt sooner, then a personal loan is better for you.
Ready to apply for personal loans in Memphis, TN? Central Loan & Finance Memphis can provide you with the best financial solution tailored for your needs. Contact our loan experts today and know more about what we can offer you!