What to Know About Personal Loans: A Memphis Borrower's Guide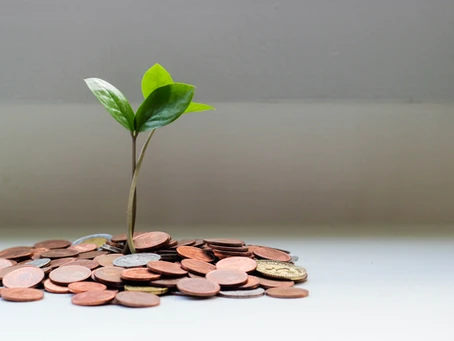 For decades, Americans have been able to enjoy financial assistance and rely on solutions that are accessible, thanks to the growing Personal Loans market.
With institutions constantly refining time-honed traditional policies and creating new programs to suit evolving borrower needs, those needing a financial boost now have many options to choose from. From businesses to consumers, anyone can seek convenient and accessible support from dependable firms and lenders that have their best interests in mind.
With the list of options in the market continuing to grow and opportunities to receive financial support are more present than ever, personal loans remain one of the most valuable options today. But, there's just one problem with these widely available financial solutions: most of those who can benefit from it don't know enough about it.
If you're a potential borrower that would like to apply for a personal loan at Central Loan & Finance Co., but don't know enough about what it can do, here's a guide to everything you need to know:
Defining the term (and what these loans can be used for)
A personal loan is a type of installment loan that can be taken out for any personal means or purposes. With these loans, you pay back a borrowed figure over a set period with an interest that covers the cost of services rendered to you by a bank or lender. Regardless of the intent of borrowing you might have in mind, these loans are typically available for:
Home improvements

Investments

Medical emergencies

Major purchases
How do personal loans work?
Personal loans typically work based on two types of systems—secured and unsecured. Let's look into both options in greater detail so that you can easily figure out which option best suits your needs:
Secured loans: These types of loans function on a more traditional standpoint in the sense that they require a borrower to put up some personal property as collateral or a safety net that a bank or lender can rely on. Suppose the loan goes unpaid or the borrower defaults on it. In that case, the lender will seize the collateralized assets (such as a house, certificate of deposit, vehicle, or savings account) to cover the cost of lending.
Unsecured loans: In recent years, unsecured personal loans have boomed in the modern lending market because of how they ease the common fear of losing an asset. Compared to secured loans that require collateral, unsecured ones work on the basis of granting loans to applicants based on their financial history and credit score. However, it is worth noting that these same borrowing vehicles often come with a higher interest rate compared to what is expected from secured loans!
A glossary of terms
During the personal loan application, you'll run into a handful of terms that may confuse you because of how localized they are to the borrowing industry and how technical they can be. While an agent—such as a representative from Central Loan & Finance Co.—will be happy to explain some terms to you, it helps to know these terms so that you have an easier time searching around for options:
Credit score: This figure is an indicator that acts as a numerical representation or summary of the information in your credit report—a number that ranges from 300 to 850 and determines your creditworthiness. With this number, a borrower has a proper basis for determining how likely you are to repay debt and how you will do so!

Prepayment penalty: Prepayment penalties are fees that some lenders will charge if you pay off all or part of your loan earlier than planned. With this penalty, a lender will be compensated for the interest you didn't pay as a result of making fewer payments.

Prime rate: In an effort to reward and attract borrowers with better credit, personal loans are offered at prime rates that often prove to be indicative of what they're named after. When you apply for a policy and possess excellent credit scores (typically 700 or higher), you'll be able to enjoy prime rates that have lower interest figures and amenable terms!
Conclusion
With the modern borrowing market becoming much larger than ever, it's important to be mindful of the fact that today's personal loans are an option to watch out for if you're in need of financial assistance. Through these financial instruments, you'll be able to assure yourself of better borrowing experiences that will have you covered and feel more secure at every turn!
If you're looking for a personal loan in Memphis, TN, that can help you get the financing you need, then look no further because we're here to help. Get in touch with us today to see how we can help!