Things to Consider Before Taking Out a Loan for Your Wedding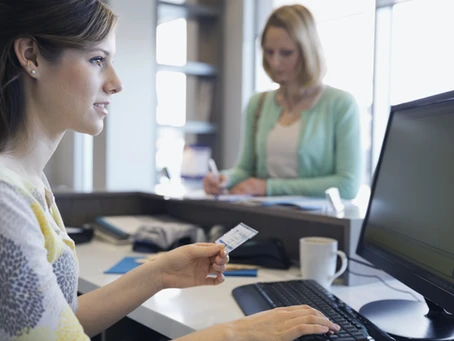 One of the most unforgettable events in a person's life would have to be their wedding day. Other occasions would come and go, but a wedding day is a day unlike any other. A loan can help. It is a moment of celebration, a moment of unity, and a moment of love. With that being said, is it any wonder why people would go to great lengths just to have their dream wedding?
Understandably, not everyone can afford to pay for a grand wedding, let alone a formal one with just enough food at the reception. A recent study showed that the average cost of a wedding here in the U.S. ranges from $19,000 to $28,000—an astounding amount that will surely leave a dent in one's finances.
In such a case, some are going towards the route of getting a loan just to acquire cash to pay for their wedding. While this may seem like an unconventional way of funding a major event, it is definitely an option that has been gaining traction amongst engaged couples.
How Do I Get a Loan for My Wedding?
Acquiring a loan for your own wedding isn't that much different from acquiring a loan for your car or home. The process is basically the same, though you must clarify the purpose with your lender so that there would be no confusion when it comes to the rates. The following are just some of the steps you may go through in order to get your wedding fund:
Check Your Credit Scores
A good credit score would usually land you a better chance of getting approval from the lender. It's not just a matter of having good credit, but it's also about being able to pay your past dues on time.
If the lender saw that you are able to accomplish your financial obligations without any hassle, then they are more likely to be happy to help you out.
Look For a Trusted Lender
There are countless lenders out there, so trying to find one would be the least of your problems. However, you would need to look out for the qualifications, regulations, policies, and maximum loan that they are willing to give you. These things may either make things easier or harder for you, depending on how flexible or strict they are.
Ask about their requirements and see to it that you wouldn't have a hard time fulfilling all of them. Trusted lenders are those that are willing to give you an ample amount for your wedding without being too restrictive, especially with the interest rates and the due dates.
Undergo the Pre-qualification Process
The pre-qualification process is done so that you may get a preview of your possible loan amount. It may also give you an idea of whether or not you are eligible to receive the loan.
Usually, you would be asked to provide your full name, address, social security number, date of birth, income, and employment details as a way to check if you fit all of the positive criteria of being a good borrower. Provide all of this information and wait for the results.
Conclusion
It's natural to be excited about your wedding day. Aside from the fact that you'll finally be able to say that long-awaited "I do," you'll also get to experience a wedding unlike any other. But before you can even begin to plan for the whole event, you must first acquire the needed funds to pay for all the expenses.
Getting a loan would not only help you turn that dream wedding into a reality, but it will also give you a convenient way to pay off all your debt for the foreseeable future. Prepare your credit score, find a good lender, and plan out the wedding with the love of your life.
If you are looking for a provider of personal loans in Memphis, TN, to fund your wedding, look no further than Central Loan & Finance Memphis. We are a finance company with years of experience in providing various loans to our clients. Contact us now for more information about our loan services.