How Low-Income Earners Can Gain Access to Personal Loans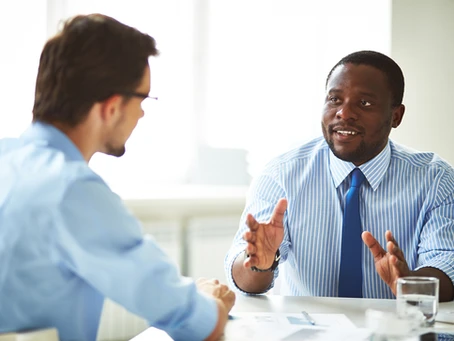 If you don't make a lot of money and need funds for an urgent need, you may be wondering if low-income loans are available to you.
While there is no formal definition of low income, it is commonly regarded as less than the median household income, which was $68,703 for full-time employees in the United States as of September 2020, according to the United States Census Bureau. This equates to $57,456 for men and $47,299 for women.
Borrowing money when you have a low income might be challenging, but there are low-income loan choices that can help.
How to Get a Personal Loan When You Have a Low Income
Lenders often want to know that you will be able to afford the new loan and set their own requirements when it comes to income thresholds. This is why it's crucial to shop around for a lender that can accommodate your specific needs and never give up when a lender rejects your application.
Lenders may also request additional information to assess your eligibility, such as your:
credit rating

History of credit

Debt-to-income ratio (DTI)
Before you borrow, regardless of whether you qualify, make sure you'll be able to keep up with your loan payments.
Follow these four steps if you're ready to apply for a low-income loan:
Compare lenders and shop around. To locate the best loan for you, look into as many lenders as feasible. Check not only your interest rates but also your repayment conditions and any costs levied by the lender.

Choose the financing option that appeals to you the best. After researching lenders, select the loan that best meets your needs.

Fill out the application. You must submit a complete application and any relevant evidence, such as bank statements or pay stubs.

Get your money. If you are authorized, you must sign for the loan before the lender may send you the cash.
If you're ready to acquire a personal loan, make sure to shop around and compare as many lenders as possible.
Alternatives to Personal Loans for Low-Income Individuals
As a low-income earner, you do have alternative options for low-income loans. Here are a few examples.
Government aid is available. Individuals with minor children can receive monthly cash payments under the Temporary Assistance for Needy Families program. Those who fulfill its eligibility standards, which include work status and income thresholds, are eligible to apply in their state.
Extra cash. Consider a side job, such as tutoring or dog walking, to supplement your income. Even a part-time job might provide you with the extra cash you want.
Friends and family. A friend or family member may give you a loan with better terms and rates, but consider the implications on your relationship.
Loan from a credit union. Credit unions often provide better personal loan rates and terms than internet and bank lenders. During the application process, they'll also evaluate your membership history, which might increase your chances of getting authorized for a loan.
Loan from a pawnshop. Pawnshop loans enable you to acquire a loan by using an item as security. You and the pawnshop lender reach an agreement on the loan amount, conditions, and interest rate. You receive your collateral item right after paying off the loan.
Payday alternative loans. If you're a federal credit union member, ask about applying for a payday alternative loan or PAL. PAL term lengths range from one to 12 months, with loan amounts up to $2,000. Interest rates for PALs are capped at 28%, and you won't see an application fee for more than $20.
Conclusion
Unplanned expenses might be difficult when you don't have much wriggle room in your budget. With a low income, it can be challenging to gain access to conventional loans. However, various options are available beyond high-interest loans to fit your needs, like payday alternative loans.
Come to Central Loan and Finance Memphis if you are looking for a reliable lending agency that offers personal loans. We have served the city of Memphis since 1998. We believe you can't always judge a book by its cover for past credit and will never turn any applicant away. We make fair, honest, straightforward loans and believe in the value of relationships – especially in times of need. Please call to inquire about a loan today.