Everything You Need to Know About Installment Loans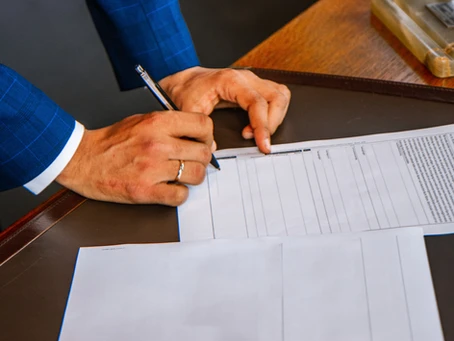 Millions of Americans have ongoing personal loans, and overall debt in the United States grew to $323 billion in 2020. Personal loans are granted to borrowers for a wide variety of needs. The most common reasons Americans borrow money are paying for home or vehicle repairs, school tuition, medical bills, and other daily necessities.
Personal loans are borrowed from banks, credit unions, or online lenders. An installment loan is a type of personal loan paid back in fixed monthly payments, or installments, over an agreed span of time.
How Do Installment Loans Work?
When a borrower opts for an installment loan, they are required to pay a fixed amount of money through regularly scheduled payments. Every payment accounts for the principal amount borrowed and the loan interest.
Installment loans vary wildly when it comes to repayment terms and interest rates. Most installment loans are due monthly and are divided equally across the loan term. This makes it easy for the borrower to include the loan in their personal budget and come up with the required payments every month.
Most installment loans are acquired through a loan application. Upon approval, all the terms of the loan will be put to paper and signed by the borrower and lender. Details include the principal amount borrowed, the interest rate, all finance charges and fees, and can even include the specific dates that payments are due.
Lenders do their due diligence before approving installment loans. For example, mortgage lenders will perform a thorough check of your previous credit history before they grant a mortgage loan. This will help ensure that you will be able to pay back the amount that you borrowed.
Before you sign up for a loan, you need to have a thorough understanding of all your loan options and all the requirements you need to apply. Arm yourself with the information you need to find the loan terms and lender that suits your financial needs.
Secured Vs. Unsecured Installment Loans
Secured installment loans involve collateral. Collateral is an asset that is the lender's security for your loan. The most common collateralized loans are mortgage and auto loans, with the house or the vehicle as collateral that protects the lender against a loan default. If the borrower defaults on loan payments, the lender can seize the collateral to recoup their losses.
Most installment loans do not require collateral—these are unsecured loans. These loans are usually approved when a lender determines that the borrower will be able to pay back their loan within the agreed term. Interest rates for unsecured loans are generally higher than comparable secured loans.
Installment Loans Vs. Payday Loans
There are no strict definitions for payday loans, but they are usually low-amount, short-term, high-rate loans. Standard payday loans are for amounts less than $1,000, and payment is required in a lump sum after 10 to 30 days, usually the borrower's next payday (hence the name). Interest rates can go up to 300% or higher.
Conclusion
Most people will require one kind of personal loan or another. Something as simple as buying a laptop on a 6-month, 0% installment term is a form of personal loan. Installment loans should be paid regularly, and in consistent amounts.
Before you apply for any type of loan, make sure to read through all possible loan terms and interest rates. Don't settle for a loan that doesn't match your financial situation!
Central Loan & Finance is a local company that has served the city of Memphis since 1998. We have granted thousands of personal loans to local community members over the years, and we are here to help you in your time of need. Contact us to inquire about a loan today!