4 Great Ways to Pay for Furniture in Your New Home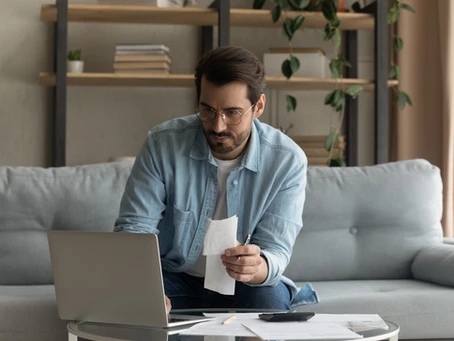 So you just bought your dream home, congratulations! It's now time to turn that house into a home. The first step is to furnish the space. Unfortunately, furniture expenditures may quickly add up beyond budget. So how can you pay for this expense without blowing out your life savings? Continue reading to find out how
How to Pay for Your New Home's Furniture
1. Cash
Setting aside money for furniture might help homeowners pay for it in cash. Your needs determine the amount you have to save for furnishings. Using cash to pay helps homeowners avoid unnecessary interests and applications. However, this method may take longer, especially if homeowners want to spend top dollar for their furnishings.
The total expenses are also affected by where you buy. If you shop at higher-end furniture stores like West Elm and other designer stores, you're more likely to break the bank. If you want to save money, snoop around in antique stores, bargain shops, or Craigslist.
2. Personal Loan
Another possibility is to apply for a personal loan. You can obtain a significant sum of money upfront if you choose this strategy. This option may allow you to have the majority, if not all, of your furnishings straight away. The money can then be repaid over time according to a plan that fits with your budget.
A personal loan allows you to acquire your furnishings right away without depleting your funds. If you complete your payments on schedule, repaying the loan will improve your credit score.
However, you will have to pay interest and fees, which means your furniture will cost you more than if you bought cash. And whether you are authorized for a favorable loan will be determined by your credit score.
If you take it this way, numerous online lenders will make acquiring a personal loan a snap if your credit is good. You may apply online, and lenders can transfer funds to your bank account in as little as one business day if you are approved.
3. In-store Financing
Financing is available at many furniture retailers. It is simple to apply for, and many lenders provide loans with a special introductory rate of 0% APR for the first 12 to 24 months. If you believe you will be able to pay off your debt before the grace period expires, this option may be ideal for you.
However, many of these transactions have a delayed interest clause. This implies that if you cannot repay the loan before the end of the promotional period, the entire amount of interest you would have had to pay is added to your debt. Because the interest rate on these loans is generally between 20% and 30%, it may rapidly mount up beyond your capacity to pay.
4. Credit Cards
Another handy alternative is to use a credit card. You may browse around for the most value-packed credit card with the best interest rates, incentives, and other features (such as travel perks, etc.). Then use that card to purchase your furniture, either in-store or online!
The disadvantage with credit cards, like with loans, is that your interest and fees will rise over time. The better your credit, though, the less you'll have to pay. Furthermore, you may receive prizes while building your credit.
You may be able to decrease your financing costs by shopping for a credit card that offers a particular introductory period during which interest is reduced or nonexistent. Just make sure to pay off your amount in full before the grace period expires, or interest rates may soar. Feel free to read our article on credit cards versus personal loans to learn more.
Conclusion
Your credit score, savings, and monthly income will all impact which choice is best for you! The first and most crucial step is to conduct research. Your property will be furnished in no time if you choose the appropriate financing option!
Are you looking for reliable and transparent personal loans in Memphis? Central Loan & Finance Memphis can help! Our business focuses on offering clients fair, honest, and straightforward loans to achieve their goals better and faster. Benefit from our same-day personal loans by applying with us today!