4 Factors to Pay Attention to When Choosing a Personal Loan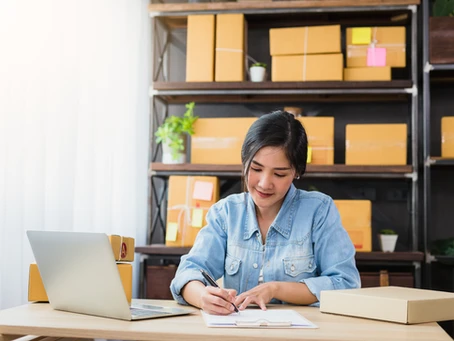 When trying to pay off an emergency cost or finance an expensive purchase, you may endup invading your savings or emergency funds trying to do so. To avoid this, many peopleopt for personal loans instead, which you should consider investing in!
Although it will leave you in debt that you will have to cover eventually, a personal loan will spread that debt repayment out for a few months, sometimes spanning even years. As such, it is an incredible way to avoid heavy financial burdens while still dealing with manageable costs.
When applying for any personal loan, however, there are some things to look out for in thepolicy to help ensure you are applying for the best loan possible:
1. The Fees
Fees are to be expected regardless of the type of loan you get, but not all fees are the same. You need to ask the lender about the fees you are expected to pay. This includes latefees, prepayment penalties, and any other possible fees that you may be subject to; as such, fees can rack up to quite an amount if you have to keep paying them. As a result, they can add up to the overall cost of the entire personal loan—making it too difficult to pay off.
2. The Term
The term pertains to how long you have to pay off the entire personal loan. Generally, the longer the term, the lower the monthly payments you will have to make. However, longer terms incur more costs overall, simply because the interest rate is charged on borrowed money throughout the life of the loan. If you want to minimize interest payments, work with the shortest term possible that you are comfortable with.
3. The Interest Rate
If there is one thing that matters the most in any personal loan, it would be the interest rate. Many people compare loans using interest rates, and this means that when you are looking for loans, you should also be paying attention to the rates.
These rates will generally be based on your credit score, so do take the time to understand how exactly the score affects the interest rate. In many cases, poor credit means high rates,so if you are dealing with a poor credit score, figure out how to improve it!
4. The Annual Percentage Rate
The annual percentage rate (APR) is a number that is based on your interest rates and the cost associated with getting the loan. You can use the APR to understand exactly what the overall cost of the loan will be. However, know that some lenders use the term APR and interest rate interchangeably, so clear this up with the lender first to know what kind of number you are dealing with.
Conclusion
These are the different aspects of a personal loan you should take the time to ponder on.Every element can affect the overall cost of your loan, and you'll want to incur the least amount of cost possible.
That said, do communicate all your needs and preferences with your lender, and take thetime to discuss the different personal loan options available. This way, you can pick the rightloan to achieve your financial goals without later dealing with heavy burdens.
Central Loan & Finance Memphis offers fair, honest, and straightforward loans to those inneed of financial assistance. If you are looking for personal loans from Memphis, work withus today!