3 Easy Ways You Can Save Money Through a Personal Loan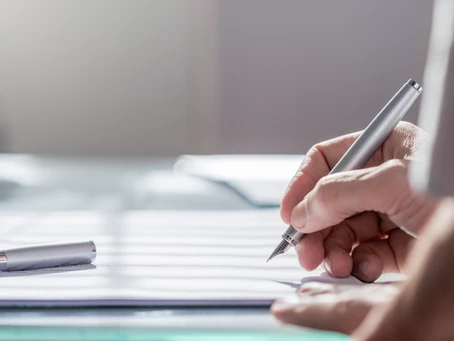 In life, you can't predict everything that happens—try as you might to plan everything and prepare. Unexpected events can still sneak up on you. One of the worst surprises an adult might deal with is an unexpected expense. A personal loan can help. Your expenses might have already been carefully planned out, especially when you're just beginning to get things together.
A sudden medical emergency, home or car repair, or even business ventures can leave you scratching your head, wondering where you can get the money you need. Personal loans may be a good option for you as it requires no collateral. You can pay it back with interest to your lender over an agreed-upon time period. When used correctly, it can even help you save a lot of money in the long run.
Here are four ways you can save money through a personal loan:
1. Consolidation of Your Debts
Paying back debts, like credit card bills or student loans, can be very challenging, primarily because of their high interest rates. You might be struggling to make those payments on time. One way you can save money is by paying it all once through a low-interest rate personal loan.
Personal loans usually have lower average interest rates. If you're struggling to pay your debts on time because of the high interest, taking out a personal loan with a lower interest rate may help you pay back your debt faster and save your money from higher interest debts. The only catch is that to get a low-interest loan, you need a good credit score that is at least average or above average.
Consolidating your debts this way can help you save time and money. Just be sure to get all the information about your lender's rates and conditions.
2. Financing One Time, Big Time Expenses
Personal loans aren't just good for paying back debt. Typically, people get them to finance one-time, big expenses. Some examples may include weddings, medical procedures, and business ventures. This may be the most practical and inexpensive way to get money for those purposes.
Lenders often allow loans for practically anything. They care about your capability to adhere to your loan conditions and pay it back on time. You can go on that vacation, start your business, or maybe even start a family. What you need to remember to stay on top of are your payments. Missing a payment or defaulting can seriously damage your credit score, which will make it difficult for you to get loans in the future.
3. Avoiding High Interest Rates
The great thing about personal loans is that they are a lot more flexible than other options. You can negotiate a repayment term ranging from months to years. That depends on you and your lender. The fastest way to avoid high interest rates is to consolidate your debts and focus on paying back your loan, which allows you more breathing room and stability.
You might even be able to manage to pay more than your minimum monthly due for your payments. If you're organized and responsible enough, you could save yourself money on interest. However, make sure to check that your lender doesn't charge prepayment fees before you do this.
Summary on Personal Loans
Life can be unpredictable. You can only plan so much for your future. You need to have other options when life requires you to expand, grow, or heal. A personal loan gives you the room and opportunity to grow financially. It helps you save more money and avoid the common pitfalls of debts and interest. With a bit of patience and responsibility, personal loans can help you get your life sorted more efficiently than you thought.
If you're in that unexpected stage of life and need a personal loan, we can help you. Central Loan & Finance proudly serves the community of Memphis to make their lives better. We pride ourselves on creating strong relationships with our clients by providing fair, honest, and straightforward loans. Contact us today to learn more.